ScanMaster supplies efficient and reliable ultrasonic inspection systems for large, rotary-symmetrical forgings and castings, such as forged compressor and turbine disks used in stationary gas turbines for electric power production.
Highly functional and rugged mechanics include a unique servo-driven part rotating platform that enables access to all surfaces and vertical chucking of parts. The specially designed manipulators mounted on a robotic arm can accommodate a large number of transducers, allowing for enhanced inspection coverage and shorter inspection times.
The systems can be supplied with phased-array UT, conventional UT or a combination of both technologies, according to customer and standard requirements.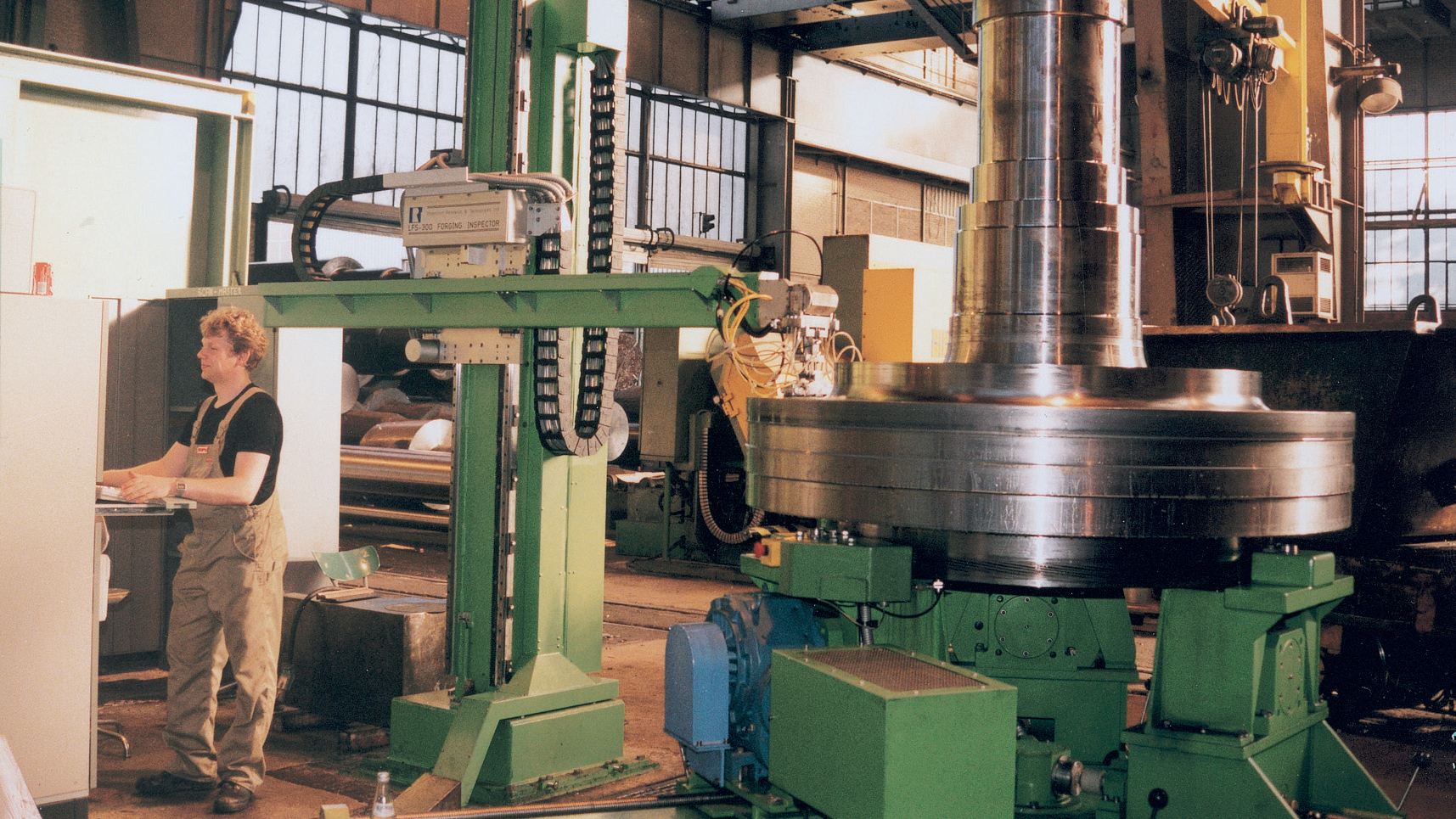 Features and Benefits
Fully integrated systems, including highly reliable low noise motion control, multi-channel ultrasonic instrumentation, and sophisticated motion and data collection software
Fully automated part inspection, including set-ups, data acquisition, data analysis, and reporting capabilities
Real-time C-scan and B-scan imaging
Advanced software, including features such as automatic Stop on Defect, statistical evaluation of C-scan images, customized inspection reports, true B-scans, and more