LS-200BR for ultrasonic inspection of bars and billets
A new LS-200BR immersion system for ultrasonic inspection of bars and billets is now ready for shipment to our US-based customer.
This uniquely designed system can efficiently handle diverse sets of bar dimensions and materials, making it the ideal UT inspection solution for bar and billet manufacturers.
The system is equipped with a pair of two-stage bar rotator devices, enabling inspection of a wide diameter range of 2"-18" (50 mm – 460mm). The bar rotator dedicated for inspection material can accommodate round billets of 9.5′ – 30′ (2,895 mm – 9,150 mm) in length. The second bar rotator can host calibration bars of 12″ – 300″ (300 mm – 7,600 mm) in length.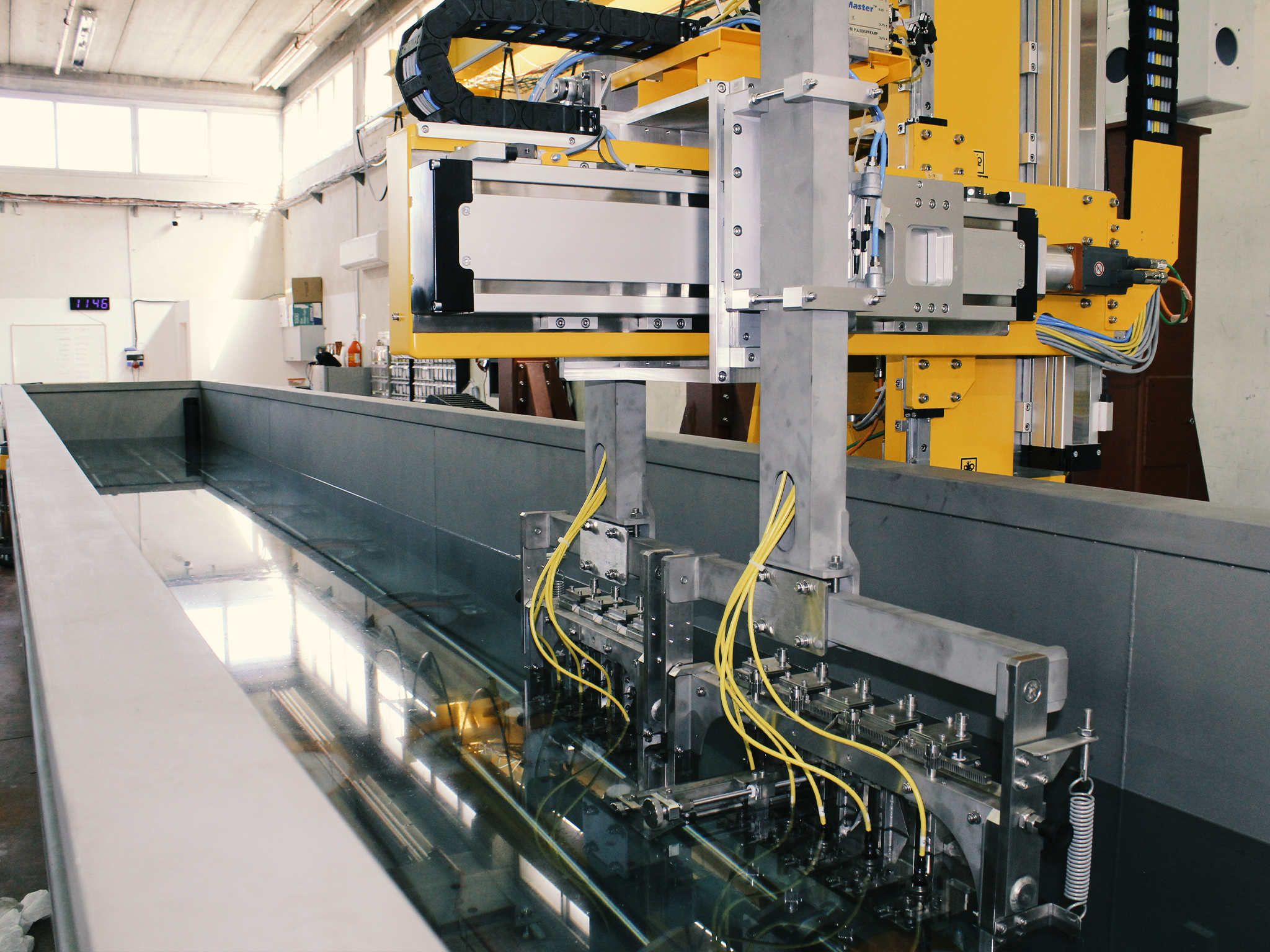 The scanner includes two multi–probe heads for ultrasonic inspection with longitudinal and transversal waves. Both heads have surface following mechanisms and separate up-down pistons.
The combination of features in this system enables compliance with multiple UT standards such as AMS-STD-2154C, AMS 2630C, DMC022 etc., as well as the AMS-2628B defining Multi-Zone inspection.