The new UT-M18, an inspection system mounted on a self-propelled electric trolley, is the latest addition to ScanMaster's product line for ultrasonic rail testing of in-situ metro and underground railways. The innovative sled structure of the UT-M18 enables simultaneous ultrasonic inspection of both rails using multiple probes for maximal coverage of the rail profile. An advanced self-alignment module maintains sled positioning in all track scenarios, ensuring reliable automatic inspection.
The rail height monitoring mechanism automatically adjusts relevant ultrasonic settings when a change in rail type is detected. The system is capable of inspection at speeds of up to 20 km/h. Results are presented in real time in B-scan display.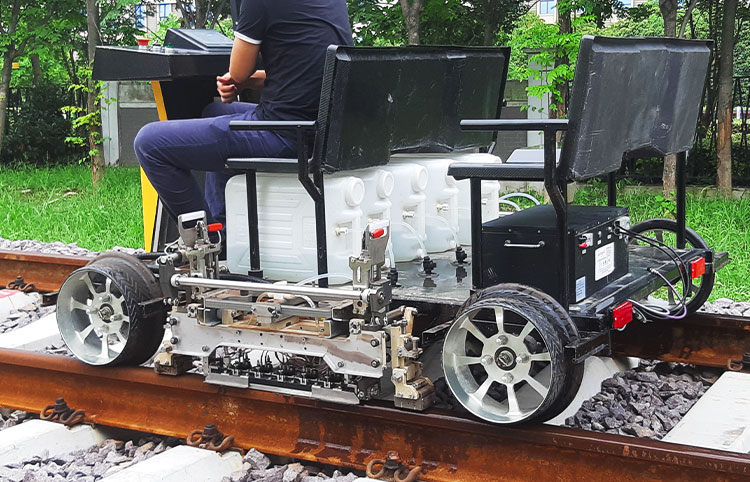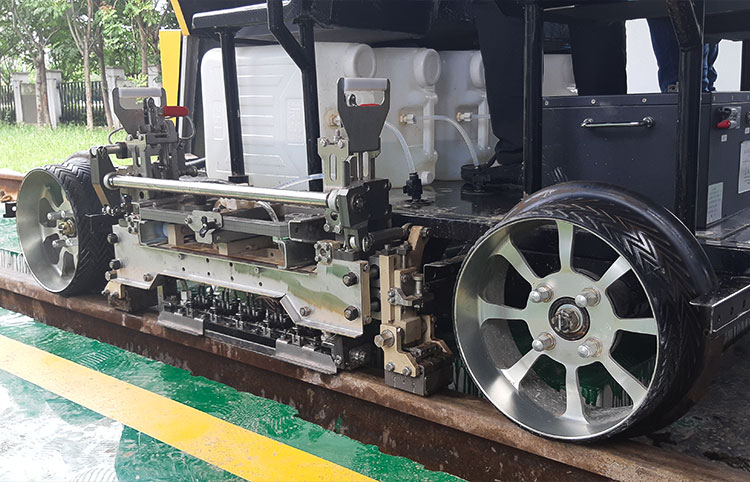 The UT-M18 features 18 ultrasonic detection channels. The system's unique capabilities include:
Innovative unique "wear free" probe housing design
Optional integrated GPS for defect localization
Easy mounting / demounting of the trolley from the rail in 20 minutes or less
Exclusive water flow mechanism designed to minimize water usage
Unlimited ability to cross above rail switches and intersections
Easy "zero cost" maintenance
Minimal power consumption allowing for extended overall system operation
Ultrasonic Rail Testing: Systems Gallery
The UT-M18 is delivered with integrated TrackMaster software, a complete package for data collection, presentation and analysis. The software covers all phases of system operation, from configuration and inspection to post-processing. Data can be processed in both offline and online modes. In addition, data records can be used to establish a baseline for comparative periodic monitoring of rail conditions.
The analysis function is used to identify and categorize flaws in a scan. It is based on a defect finder algorithm with an integrated noise reduction algorithm or/and an integrated AI/Fuzzy Logic algorithm. Using this analysis features eliminates the need for specially trained personnel and reduces the total cost of system usage.
The analysis module enables the issue of a report containing a list of all suspected flaws, their locations in the scanned track and the distance from the nearest reference points.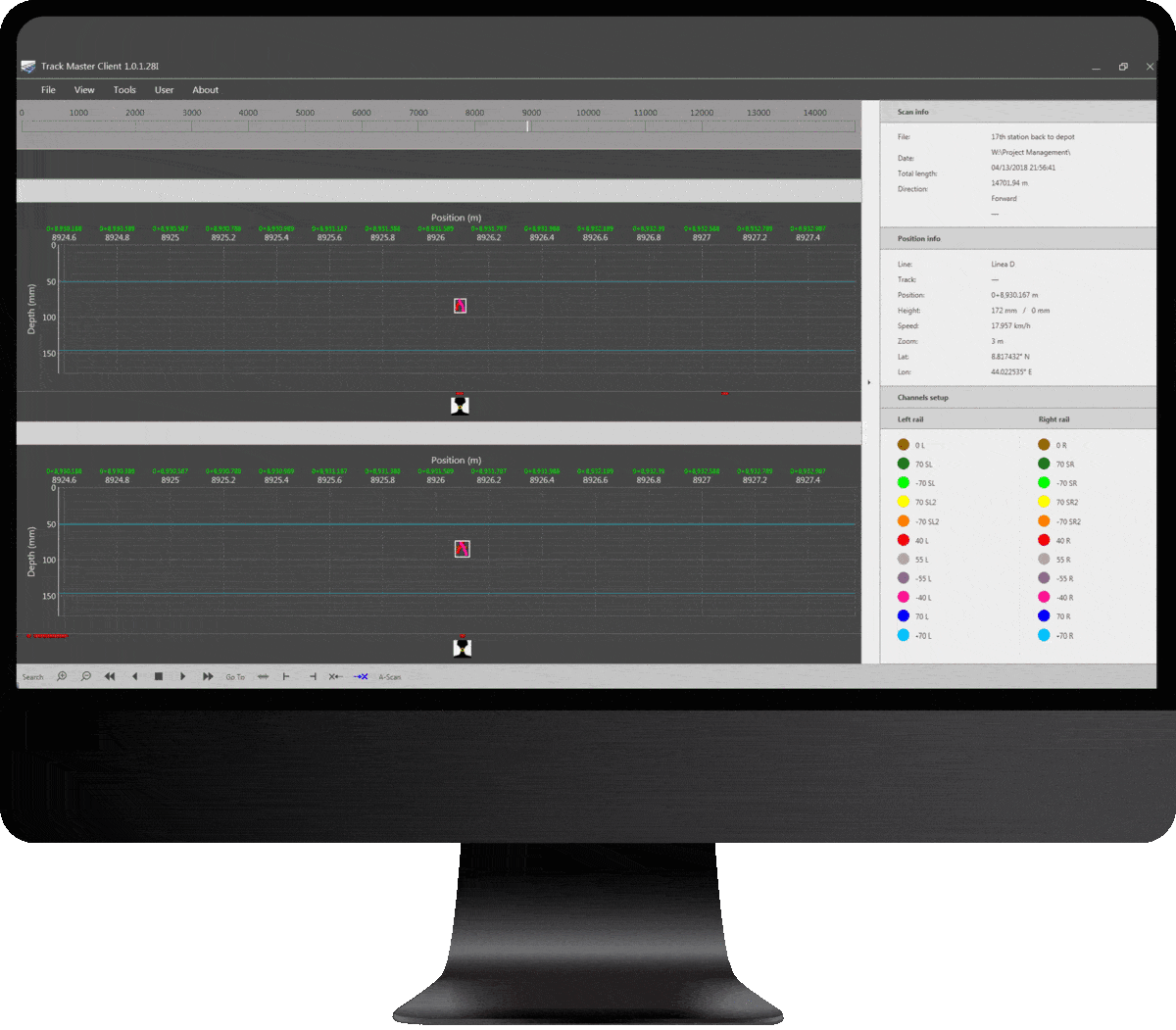 This report is useful to the repair teams responsible for locating detected flaws on the relevant section of rail and performing required maintenance operations.