Ultrasonic Testing of Bars and Billets
ScanMaster offers a variety of immersion scanners for ultrasonic testing of round and square bars and billets, as well as tubes and shafts intended for use in aerospace, steel and other industries.
These ultrasonic bar testing systems can support a wide range of part dimensions, accommodating bar diameters of 8 mm –
1,000 mm (5/16" – 40") and different bar lengths, according to customer requirements.
Both conventional and phased array transducers are incorporated in such scanners. System configuration is depending on the geometry and size of products to be inspected, as well as on the applicable standards and specifications of requirements. Custom design assures full system compliance with specific geometrical parameters and inspection requirements.
Ultrasonic Bar Testing: Systems Gallery
Supported Scanner Configurations
ScanMaster ultrasonic bar testing systems support a number of scanner configurations.
The implemented configuration is based on the geometry and size of products to be inspected as well as
on applicable standards and specifications of customer requirements.
Some supported configurations include:
Search tube with gimbal/gimbal probe manipulator supporting quick exchange between conventional
and Phased Array transducers
Multi transducer heads with surface following mechanism for:
a. Multi Zone inspection with either single element or Fermat probes
b. Combined composite scan using multiple transducers to enhance productivity
c. Probe adjustment allowing combinations of shear scan in circumferential and axial mode
Dedicated rotator for calibration bars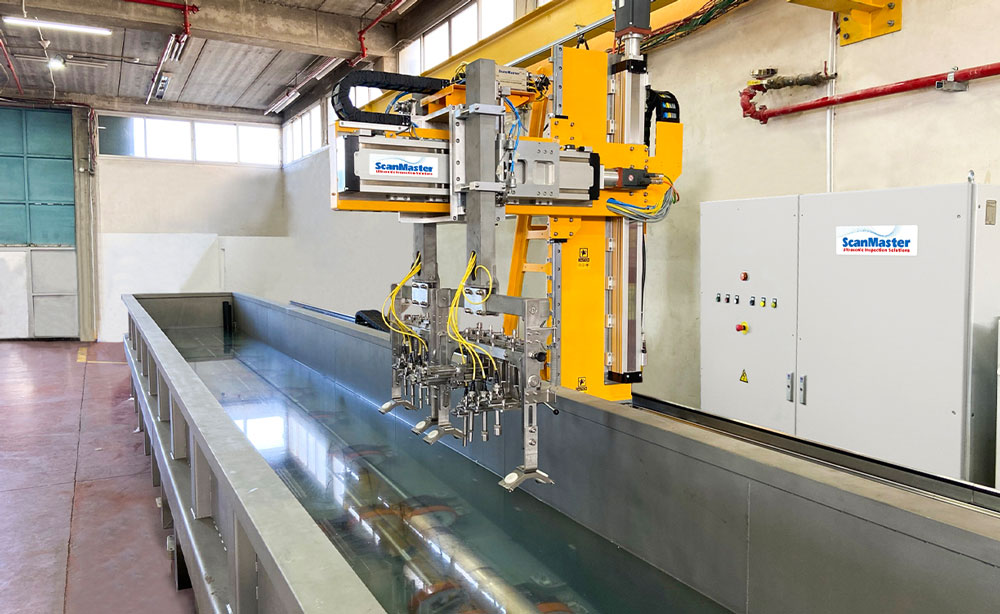 Other configurations that support devices such as bar indexers, drop-in platforms for flat parts and more can be provided.
Add-on jigs for accommodation of rectangular and square bars of various dimensions are also available.
Modular configuration, both hardware- and software-wise
Adherence to major aerospace and steel standards: AMS 2628, P3TF31, DMC 0022, SIM-16, RPS 707, ASTM E-588, SEP 1927 and others
Rugged immersion tanks with high-precision mechanics and integrated water circulation system
Universal inspection head permits multi-zone or conventional inspection, as applicable
Customized multi-transducer holder for simultaneous inspection using longitudinal and shear waves
Quick exchange between phased arrays and conventional transducers
Mechanical surface follower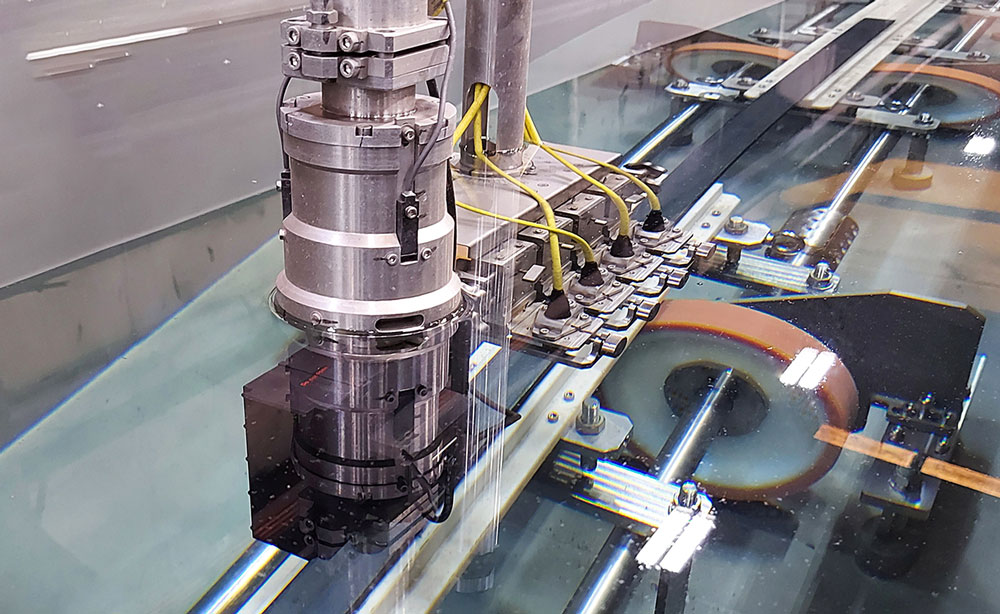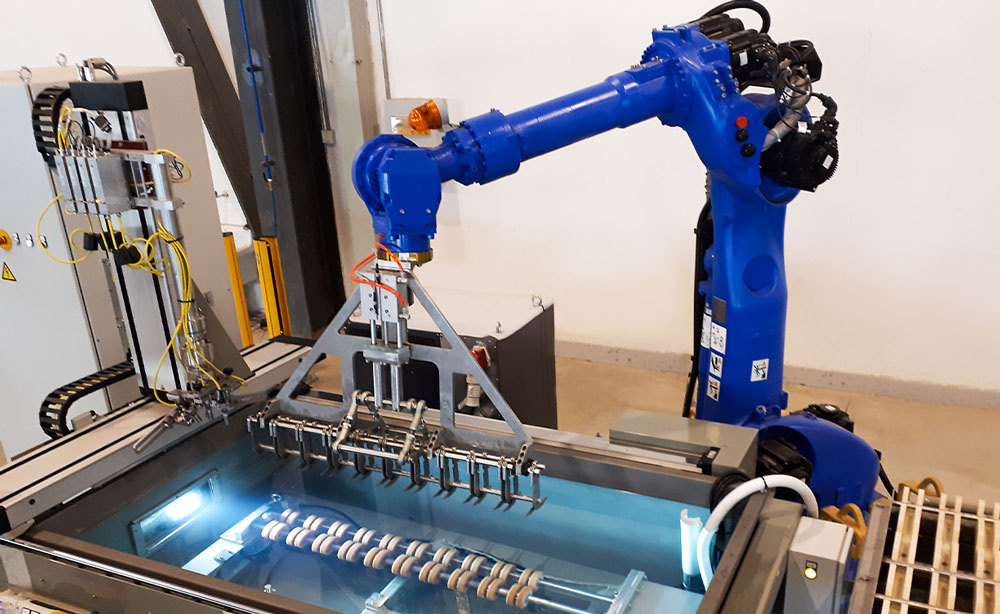 Multi-channel programmable ultrasonic instrument with exceptional performance
Helical (spiral) scan mode used for inspection of round bars and billets significantly increases inspection throughput
A, B and C-scan data processing and analysis tool kit. Includes a reach library of tools for analysis and evaluation of scan results
Comprehensive inspection report, standard and customized versions in accordance with applicable aerospace and steel standards: ASTM E-588, SEP 1927 and others
Automation of major functions provides time savings and prevents operator errors