As stringent regulations are imposed on train wheel and axle inspection in both the manufacturing and service sectors, the industry requires automated inspections that provide efficiency, quality, repeatability, and documentation of test results.
ScanMaster offers a wide range of automated inspection systems for testing of wheels, axles and wheel-set assemblies in both production lines and refurbishing shops.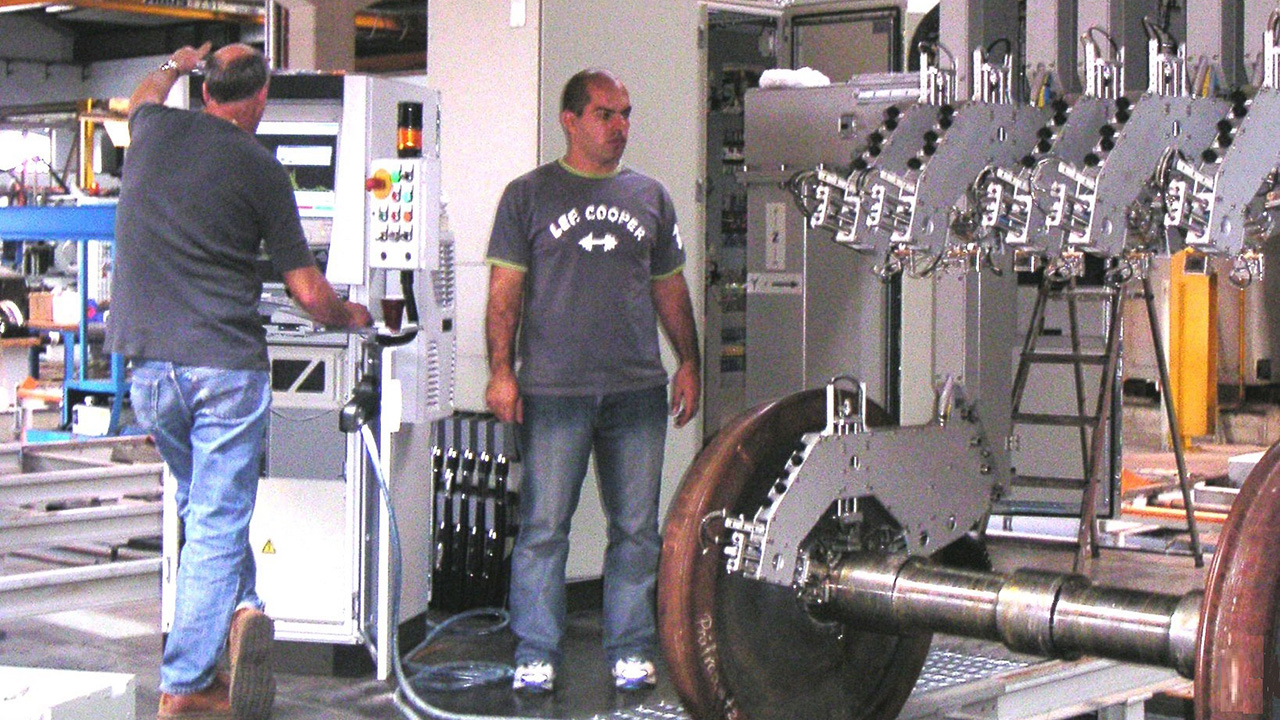 The AS-220w Series Wheel Inspector includes fully computerized ultrasonic systems for inspection of train wheels suited for production line or refurbishment shop.
The AS-220a is ScanMaster's series for axle inspection in production line and refurbishment shop environments. This series provides full automation of the inspection process in a cost effective manner.
Features and Benefits
Phased-array UT, conventional UT or a combination of both technologies
High throughput, multi-shift operation in industrial environments
Simple to use, single-screen operator control console
Advanced analysis tools with projection views and suppression of falls indications
Detailed test result documentation for reporting and archivin